Do you know that vitamin C is one of the dermatologically reviewed and clinically tested cosmetic ingredients of proven effectiveness? If you're dreaming of having a clear and bright complexion, introduce a good vitamin C face serum to your regular skin regimen. And if you're not sure which product to choose, I'm here to help you with that. Here is my subjective VITAMIN C FACE SERUMS TEST!
Vitamin C and its benefits for skin
This nutrient has many positive effects on the skin's appearance. What can it do? Well, it
rejuvenates and leaves skin firm.
combats free radicals.
is good at brightening, thus evening out skin tone.
leaves skin glowing and relaxed.
removes dullness and fatigue from the face.
protects from UV and other aggressors.
Vitamin C in its better and worse forms
I have another question: Do you know that despite having so many benefits for skin, vitamin C (aka ascorbic acid) breaks down when exposed to oxygen and sunlight? It took scientists many years to improve vitamin C, making it more resistant to the factors that spoil it. That's why there are so many forms of vitamin C used nowadays in cosmetic products. Sadly, most of them are unstable too, meaning that their effects aren't as profound as you may expect them to be. Only recently the scientists managed to come up with the stabilized form of vitamin C, which is 3-O-ethyl ascorbic acid. This is a pure vitamin C derivative, not some synthetic substance. On top of that, this form of vitamin C delivers desired results. Currently, this is the finest form of vitamin C that you should look for.
Which vitamin C face serum would I recommend?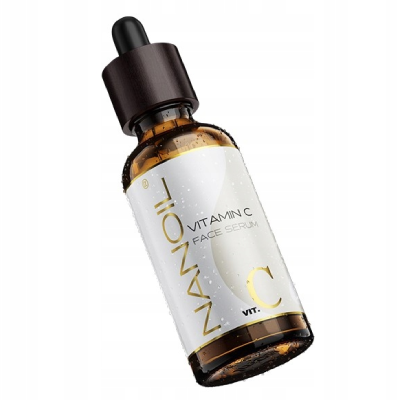 MY CHOICE NO 1: Nanoil Vitamin C Face Serum
Size: 1.69 fl oz
Price: easy on the pocket <3
Key ingredients: stabilized vitamin C, punarnava root extract
This face serum contains the most stable form of vitamin C, and its concentration is enough to deliver all the promised results. After the first use, my face got smooth and firm, well-moisturized and looked fresh. This glowing skin effect is boosted by punarnava extract – an Asian plant that, just like vitamin C, is able to even skin tone and combat free radicals. I can't remember my face being so perfectly-looking as it is now thanks to Nanoil Vitamin C Serum. Additionally, my face is pleasant to the touch and relaxed. Big size and affordable price are extra pluses that I'd like to draw your attention to. Lastly, Nanoil face serum is perfect to be applied prior to makeup – it doesn't roll on the face ruining the foundation.
Learn more: https://nanoil.us/vitamin-c-face-serum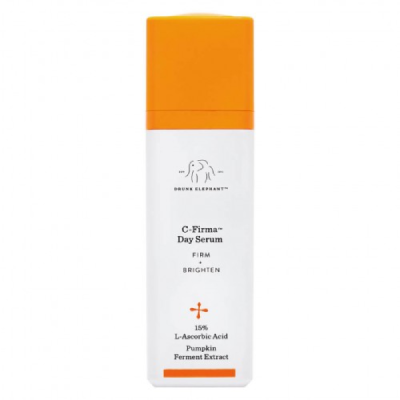 MY CHOICE NO 2: Drunk Elephant C-firma Day Serum
Size: 1 fl oz
Price: very, very high 🙁
Key ingredients: l-ascorbic acid, ferulic acid, vitamin E, pumpkin ferment extract, sodium hyaluronate
This serum is perfect at caring for and nourishing skin. That's why I used it often, despite the high price. It left me with pleasantly moisturized skin, but I've never really considered it as a brightening serum. You won't get much blemish removal because it's formulated with the pure form of vitamin C. Anyway, I liked Drunk Elephant C-firma Day Serum because my skin absorbs it pretty quickly, becoming firmer and hydrated. Ferulic acid is in charge of stimulating cellular turnover. Even though I like the effects, I don't reach for this serum now because I've already chosen a cheaper solution. But you can try it if you want to – it's a really good skincare product.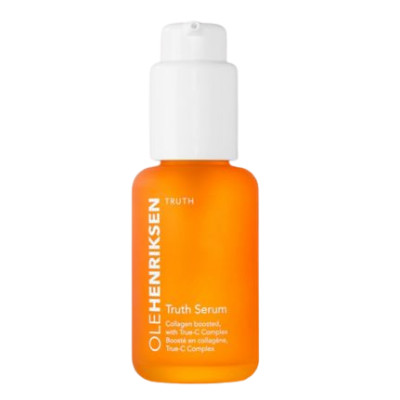 MY CHOICE NO 3: Olehenriksen Truth Serum
Size: 1 fl oz
Price: high
Key ingredients: vitamin C, collagen, orange extract, aloe leaf juice
I appreciate this serum highly because it delivers rejuvenation and nourishment. The vitamin C derivative used in Olehenriksen Truth Serum works satisfactory mostly because of a big number of plant-derived antioxidants that it's teamed with. This is a lightweight face serum and that's why I loved to use it in the summer. You can apply it in the morning because it won't ruin your makeup. Last but not least, I love it's refreshing aroma and its deeply moisturizing effect.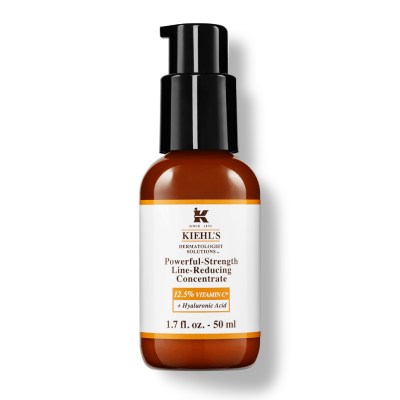 MY CHOICE NO 4: Kiehl's Powerful-Strength Line-Reducing Concentrate
Size: 1.69 fl oz / 2.53 fl oz
Price: attractive
Key ingredients: ascorbic acid (vitamin C), hyaluronic acid
Before I discovered skincare products enriched with this "good" stabilized vitamin C, I liked applying this serum, which I used to do mainly in the winter because it feels a bit "heavy" on my skin. I'm sure that those with mature skin should like this product. Kiehl's Vitamin C Serum is an offering targeting fine lines and wrinkles, leaving skin brighter and better-looking. It also contains moisturizing hyaluronic acid. To me, a product that is formulated with only 2 nutrients should cost less.
MY CHOICE NO 5: Sesderma C-VIT Liposomal Serum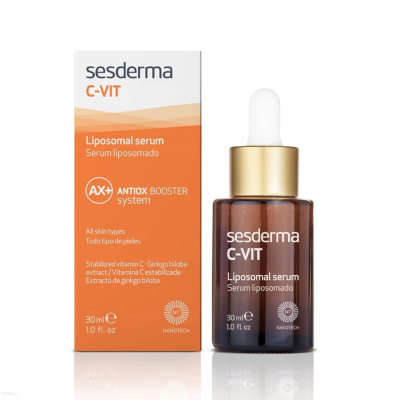 Size: 1 fl oz
Price: quite okay
Key ingredients: 3-O-ethyl ascorbic acid
I like this serum for offering 3-O-ethyl ascorbic acid, which is stabilized vitamin C that is resistant to oxidation. This serum penetrates skin quickly, reaching the deepest layers. To me, the serum works well, even though its texture is a little bit too oily, at least for me. However, if you're looking for a cosmetic for very dry and dehydrated skin – Sesderma vitamin C serum may be your go-to. Once you buy it, you get an antioxidant effect and radiance. C-VIT Liposomal Serum also promotes collagen synthesis so it helps you reduce wrinkles and sagging. It's a pity though that it's so small.
Which serum do you like the most? Let me know in the comments section!