Girls, how do you deal with the heat damage? Do you even see how damaging heat styling is for your hair? I saw it and said "enough" by reaching for a heat protection spray by Nanoil. Was it a good move?
Heat protection – What makes it so important?
I can't imagine not using a hair dryer after leaving a shower. To keep my hair better-looking, I always wash my hair in the morning, before leaving for work. Naturally, I don't always have enough time to do this properly so I set the temperature setting on my dryer to high to speed up this process. Then I swap the dyer for the straightener to create the right style. I was convinced that I caused no harm to my hair whatsoever – after all I use quality shampoos and rich hair masks. How surprised I was when I realized that I'd forgotten one important thing – the heat protection.
Heat protection is one of the key elements of hair care. Unfortunately, I learnt about it a bit too late – when I noticed my strands turning brittle and splitting. For spoiling and worsening my hair, I blame the high temperatures given off by the straightener and dryer. The good thing however is that I knew what I should have done better – reach for thermal protection. And that's how I came across Nanoil Heat Protectant Spray and started applying it before heat styling.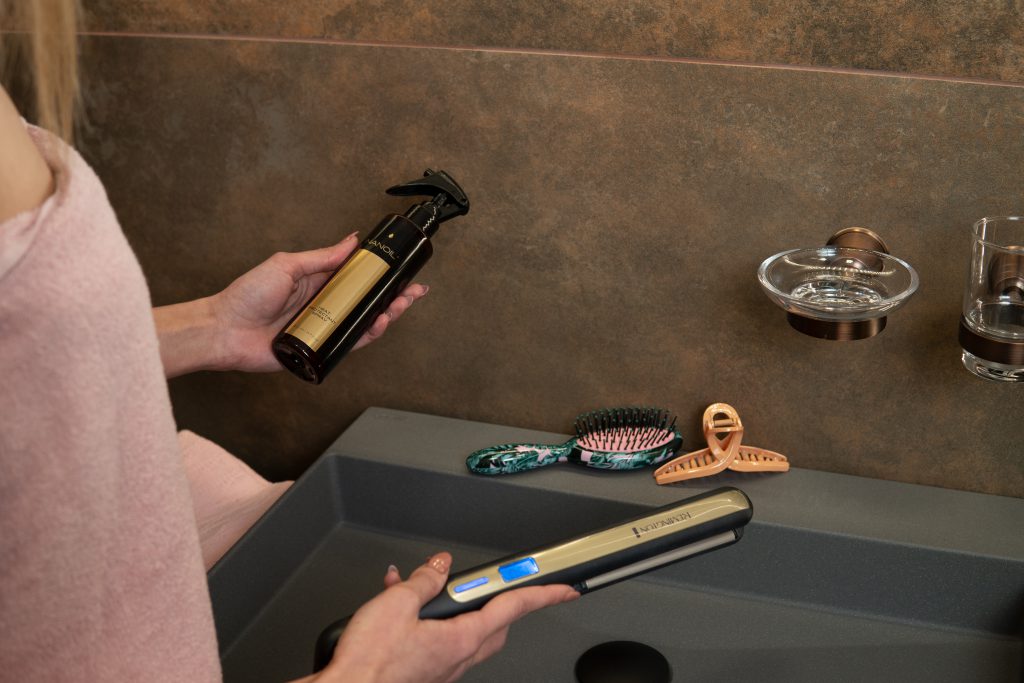 Nanoil Heat Protectant Spray – The benefits I've noticed
Why did I choose this product? When I was looking for heat protection, I wanted it to be weightless and non-greasy. A pleasant aroma is yet another factor that I find important. Truth be told, some of the beauty products I use aren't chosen by my mind, but by my nose. As silly as it may sound, the fragrance is almost as important to me as the effects. What are other things that made me buy Nanoil Heat Protectant Spray?
Thanks to silk proteins and a hair-friendly silicone, this product works at a high temperature. You can, or even should, use Nanoil spray when you set your straightener to 440°F/220°C. This helps you be at ease because your hair is safe, covered with a coating that isolates it from the high temperature. The same coating speeds up the styling process.
One product, multiple effects
This Nanoil spray doesn't only shield hair from heat but it also conditions, nourishes and adds shine. Yet, the most astonishing is the finish that Nanoil Heat Protectant Spray creates on my hair. Every single time I apply the spray, it feels to me that I managed to create a commercial-worthy style, no lie.
Let me sum up all the good things I see in Nanoil Heat Protectant Spray:
Is formulated with hair-loving ingredients. There's more in this spray than just the silk proteins that repair hair, moisturize and promote smoothness. In the bottle you can also find substances like panthenol that nourishes a strand by a strand.
The texture and aroma are great, which is important to me. The spray protects the hair without depriving it of volume. A hairdo is always soft, shiny and smells wonderful.
Provides UV protection. Most of us know that UV makes our skin age faster, but not everyone knows that the same light messes up with the hair too. Luckily, products like Nanoil Heat Protectant Spray combats dryness caused by sun overexposure.
Makes creating styles easier, which is a huge plus for those of you who don't like spending long hours in front of the mirror. Since it traps moisture inside the hair, it also makes it softer and more elastic. And this in turn increases hair's manageability.
Made up of those qualities, Nanoil Heat Protectant Spray is clearly an all-year product. In the summer, it protects the hair from the sunlight, in the winter however it shields the hair against low temps and cold wind. Another great thing is that you can apply it either to damp hair prior to styling, or to dry hair when you need to do some touch-up with curling tongs or straightener.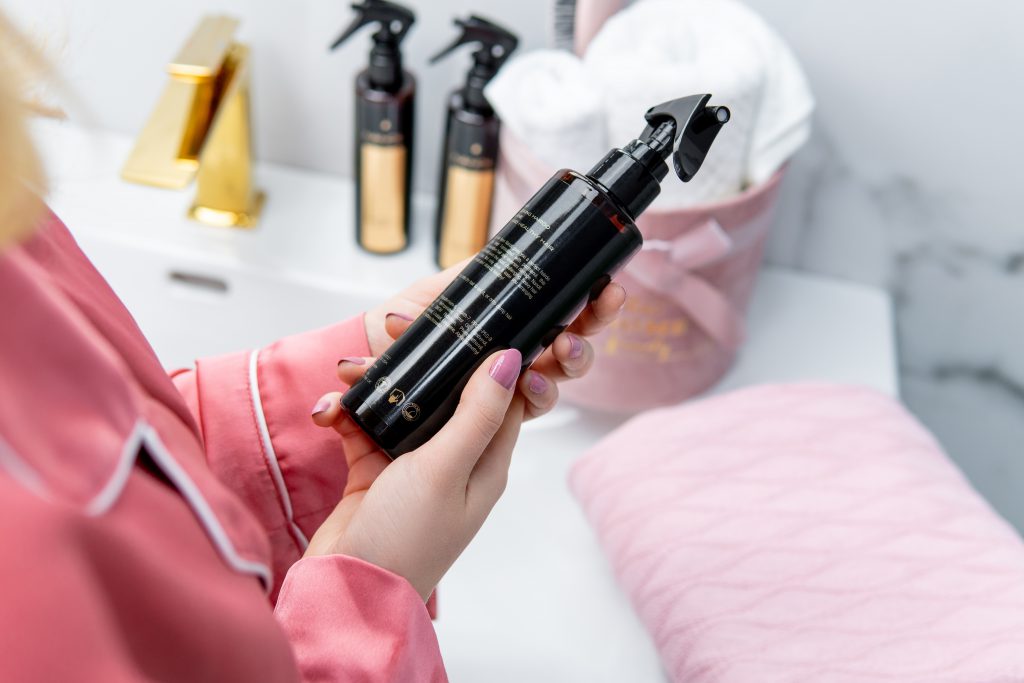 Where can you buy Nanoil Heat Protectant Spray?
From what I know, Nanoil beauty products are widely available online. I also found some of their cosmetics in drugstores. Yet, to me the most convenient place to get Nanoil products from is their official website – nanoil.us. So whenever I run out of a plant-based oil or a shampoo, I go there and reorder the products. Delivery is quick.
Are you planning on using some of Nanoil cosmetics, especially Nanoil Heat Protectant Spray? Let me know by leaving a comment below. Have a wonderful day!