My Lovely Hair Maniacs,
I bet you'll be interested in this review. Let me present Nanoil hair oil. I've let the oil take care of my hair and truly love it. There were some obstacles, though. Read on to find out all you need to know.
NANOIL – INNOVATIVE HAIR OIL
I adore hair oil treatment and have always recommended it on my blog. My hair proves that natural oils cannot be beaten. I will repeat like the mantra – they must match the hair structure. I created my first oil mixtures with the trial and error method. Luckily, there is a ready-made solution now.
Nanoil hair oil is the first product that suits hair porosity. If you don't know what the porosity is, the topic is really worth your attention. Hair structure matters a lot when you pick a hair oil. Vegetable oils – included in the product – aren't random, which gives all three Nanoil versions a super effectiveness in fighting every hair problem.
You choose one of the three versions. I advise checking the hair porosity first e.g. by doing a test. Just answer a few detailed questions or ask yourself one – what is my hair like? It will be much easier to choose between Nanoil:
for low porosity hair (flat, heavy, curl-resistant, lacking volume)
for medium porosity hair (frizzy, weak, thinning)
for high porosity hair (dry, brittle, damaged, over-processed)
I went for Nanoil for low porosity hair because this is my hair type. It turns out that this porosity type is not very common among women.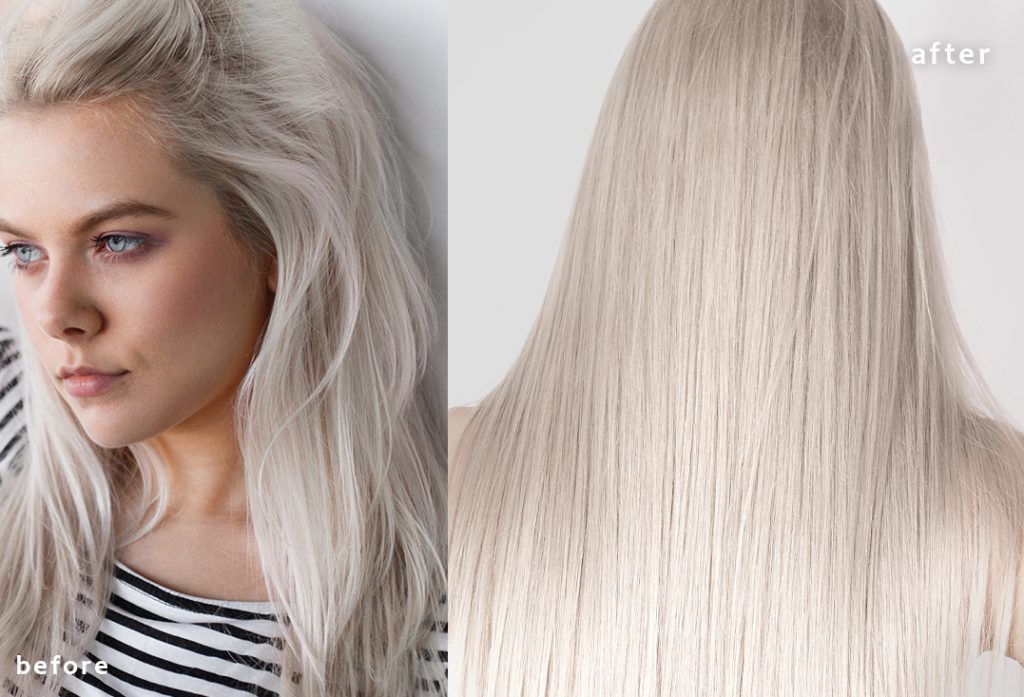 NANOIL – POWER OF NATURE FOR YOUR HAIR
The biggest problem of all pseudo natural products is they are packed with chemicals and preservatives. They are bad for our hair. I always try to avoid cosmetics with unwanted additives.
What makes Nanoil different from hundreds of other products? This truly natural formula was a pleasant surprise. The oil is free from silicones, parabens and preservatives. It is a blend of natural vegetable oils (in good proportions) with equally natural extra substances e.g. vitamins and silk. Even the fragrance – responsible for the mind-blowing aroma – is organic.
I noticed that – no matter the version – Nanoil has six ingredients worth our attention. They gift the product with the most important benefits (e.g. boosted growth, sun protection, anti-aging power). Next to properly selected oils and caring substances matching a given hair type, each version offers:
• Argan Oil • Maracuja Oil • Kerastim + Baicapil • Vitamin E • UV filter
NANOIL – MULTITASKING HAIR OIL
It sounds like a dream, doesn't it? Natural cosmetics are often useless. I've used many of them and the effects were so-so at most. To be honest, I was afraid that Nanoil would be another waste-of-money product. My worries were pointless. Nanoils are as effective as the opinions say.
What's the great advantage of Nanoil? The only hair oil that meets real needs of our hair. Natural oils provide weak hair with strong support. They deal with the problems we are currently suffering from e.g. thinning, split ends, dull hair. Generally, Nanoil hair oil:
beautifies hair, delivering shine, texture and softness,
strengthens thus stops hair loss and boosts its growth,
ensures the proper hydration, locking water in,
protects from all damaging factors e.g. the sunlight, heat, etc.
deeply repairs, rebuilds and seals hair,
reduces blow-dry time and facilitates styling.
Oiliness and lack of volume used to be my biggest hair nightmare. There was no cosmetic that would keep my hairstyle the way it looked right after leaving the house – fresh and beautiful. Nanoil for low porosity hair tackled the problem in no time. My hair is now silky smooth, luminous, beautifully wavy and voluminous. The oils protect hair and regulate sebum secretion, therefore, my hairdo stays untouched.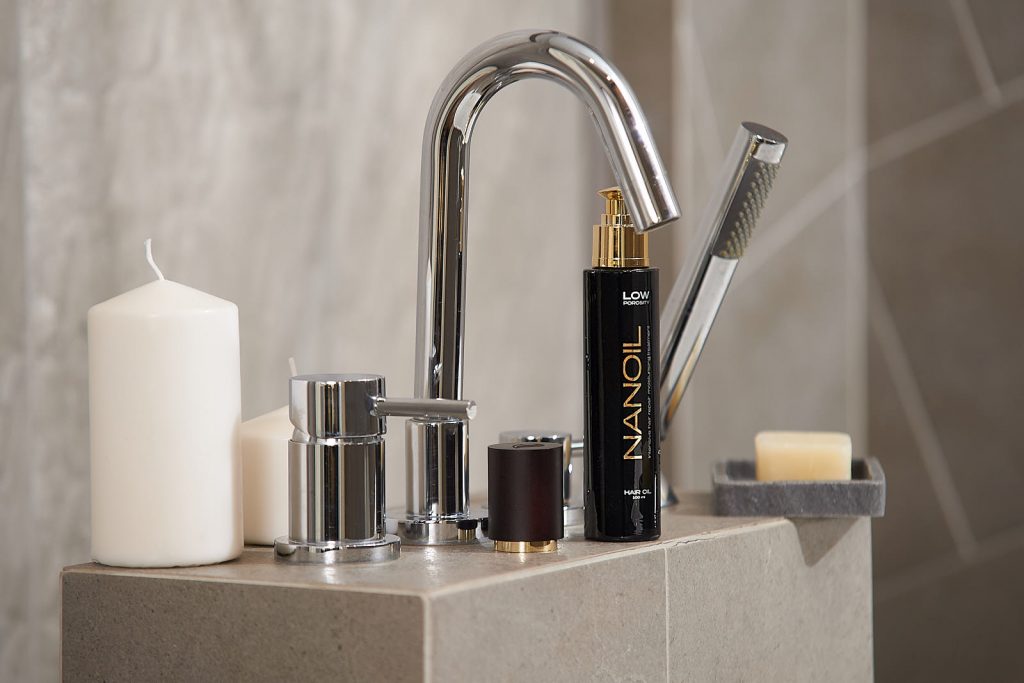 CONSISTENCY/ FRAGRANCE/ PRICE/ AVAILABILITY
Summing up, I'll briefly tell you about the above four points. When it comes to consistency, Nanoil is one of the most lightweight oils I have tested so far. It immediately absorbs, leaving a silky coat on the hair surface. If you follow recommendations for use (apply to scalp and hair before washing), it doesn't weigh hair down. Instead, the product coats hair with a nice, fresh and long-lasting aroma. As for a high-quality cosmetic, the price isn't exaggerated. When you consider the benefits and ingredients, it is adequate. I think buying the oil pays off. You can purchase Nanoil online with a two-day delivery (www.nanoil.us). The oil isn't available at drugstores.
Do you like the idea of matching an oil to hair porosity?