Hey, girls!
I'd love you to read the review of Lashcode I'd promised long ago. Many of you are interested in the product and I know the mascara has aroused lots of emotions in the cosmetic world the moment it was launched. Why? Lashcode is a mascara that boosts eyelash growth, regenerates lashes and beautifies them at the same time.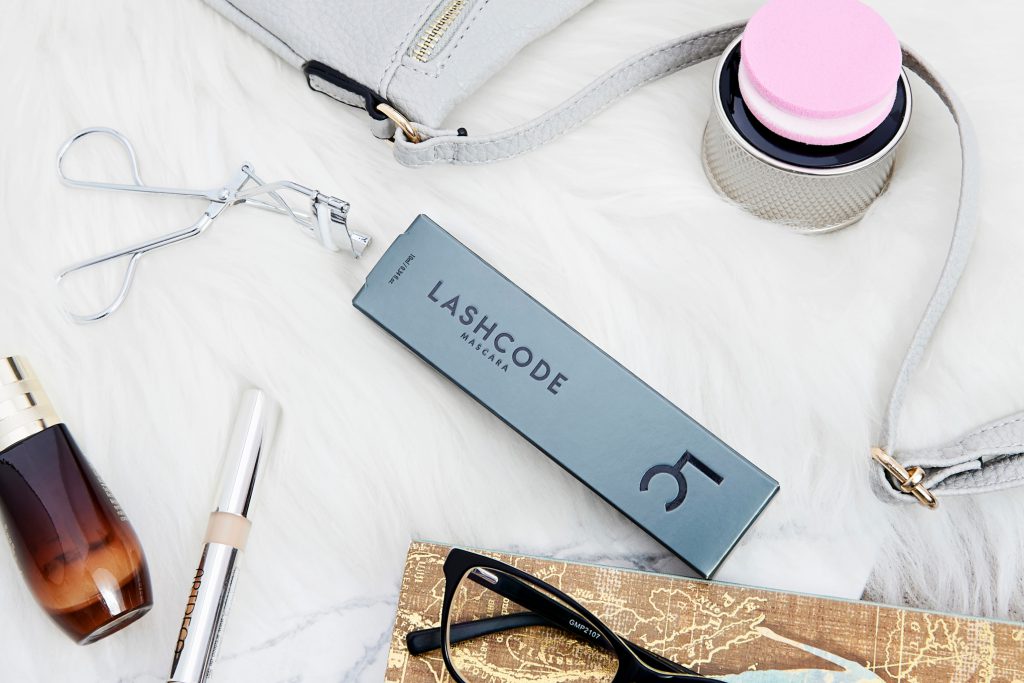 Beautiful Eyelash Make-Up + Long & Healthy Lashes? I'm in!
I've been using Lashcode for two months now. My lashes have gone through a lot because I had a two-week antibiotic treatment in the meantime. And I know antibiotics worsen the condition of hair and eyelashes. I used to observe literally handfuls of hair and lashes falling out while taking strong medication. This time it was different. I wonder if I should owe it to Lashcode or the gracious fate. It couldn't be just a coincidence. I believe that the mascara's ingredients do their best to fix and strengthen the lashes. That's why they're worth mentioning and describing:
Baicalin – protects eyelashes, hinders damage and aging.
Arginine – an amino acid – invaluable for lashes, repairing and – most of all – moisturising substance. Arginine doesn't only nourish eyelashes but also lets other ingredients penetrate hair follicles. It's the key eyelash growth booster.
Soy Sprout Extract – reinforces and prevents lashes from falling out.
Wheat Sprout Extract – makes lashes soft and elastic.
Panthenol – pro-vitamin B5, delivers shine and smoothness.
Vitamin E – makes up the hair stem and shields lash bulbs from damage, reinforces each eyelash.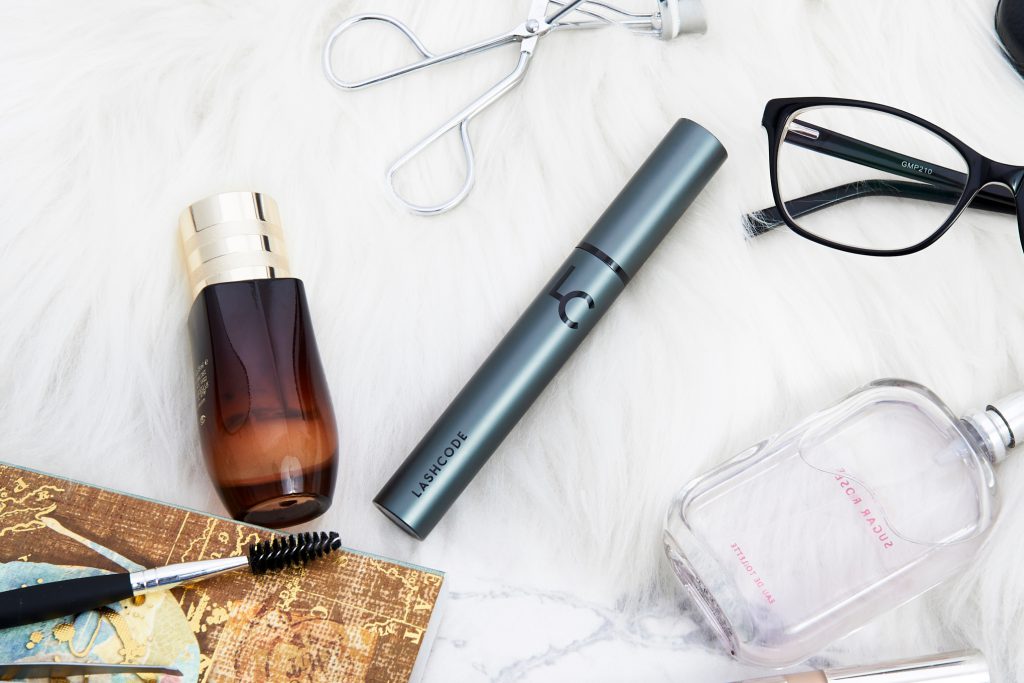 Lashes are tiny formations of keratin and – similarly to hair – are made up of scales that easily and quickly absorb nutrients. I have no idea why creators of other mascaras don't think about it and add very few or none conditioning ingredients. I clearly see that my lashes got stronger and more beautiful; my friends ask me how I made them so long and which mascara has such a lengthening power. Obviously, it isn't the effect of an eyelash growth serum but still… it's noticeable. Who knows, maybe if I hadn't taken strong antibiotics, my eyelashes would have gotten even longer. Moreover, Lashcode still has a good consistency – it neither dries out nor flakes. From the moment of opening the bottle, the mascara stays fresh. I love it because there's nothing worse than a mascara that's useless after a month of use (sadly I've had such fails).
Lashcode is the one and only mascara that fulfills the role of an amazing mascara and eyelash serum. No doubt I can name it a two-in-one product.
Eyelash Make-Up with Lashcode 
Looking back at the first impression and first make-up with Lashcode, I can say it was great. It's mainly thanks to the velvety formula that spreads on lashes without leaving clumpy tips. The very first layer of the mascara lets me create a natural look as well as volume and length boost. I don't like to wait until the first layer dries and apply the next one – it usually ends up in lashes sticking together. Lashcode is different – the first application gifts eyelashes with a stunning make-up.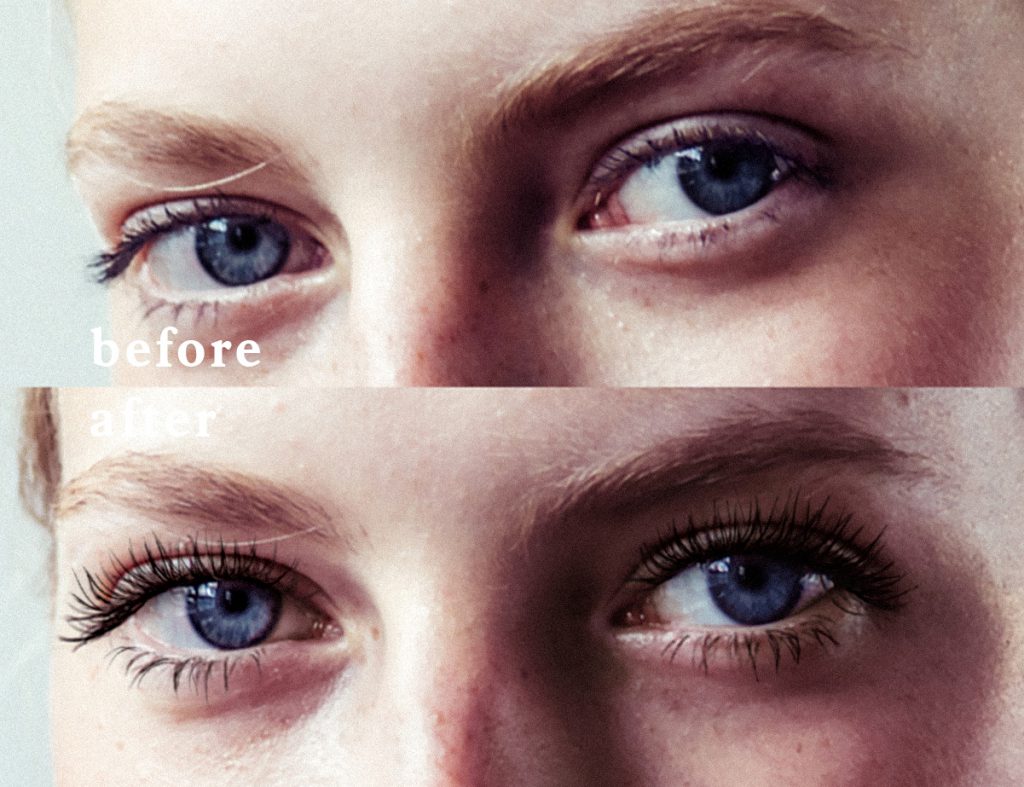 Lashcode has a great wand – you won't smudge the upper eyelid because the brush is narrowed on both sides and lets you effortlessly coat even tiny eyelashes in the corners of eyes. The wand separates the lashes and after a few strokes, you enjoy the effect of million lashes.
To be honest, Lashcode mascara was a huge surprise. The product is extraordinary and I'll surely keep using it. Actually, I don't feel like buying any other mascara. Have you used the famous Lashcode? I'm always curious of your opinions. Take care!