Hi there, dear readers!
Do you follow beauty news and want to keep up with the latest trends? I do too, constantly chasing new ones but then I found that instead of duplicating other people's trends, I prefer to create my own! <3 That's why I don't always follow strict directions and treat makeup products as my inspiration. And that's why I love the versatile and flawless Nanobrow mascara so much. If you appreciate diversity in your makeup, and like me – you're a fan of beautiful and defined eyebrows – here's my Nanobrow Shape Mascara review.
Girls, do you still remember the mega-skinny thread-like eyebrows of the 90s? Many women over-plucked their brows to achieve the thinnest eyebrows possible…years later it turned out their eyebrows didn't always grow back. That's what happened to my older sister who had to say goodbye to thick and bushy eyebrows and regrets that today when lush eyebrows like the ones Dua Lipa's sporting are on trend and she has to struggle with her thin brows. But it's not quite the case that there's nothing you can do. Fortunately, there are some great makeup products available nowadays and they allow us to use different ones all the time, and switch techniques and products, just to get the most beautiful results. Well, and I make no secret of the fact that it was my sister who recommended Nanobrow Shape Mascara.
It's a great brow makeup mascara with a really cool formula and a convenient and well-designed brush. It enhances the color of the brows and sets them very nicely. It makes them seem thicker and fuller and fills them in with color. Nanobrow Shape Mascara is a quick way to perfect makeup, as it is not troublesome and requires no skills: sile style your brows with the brush, and voilà: beautiful eyebrows ready!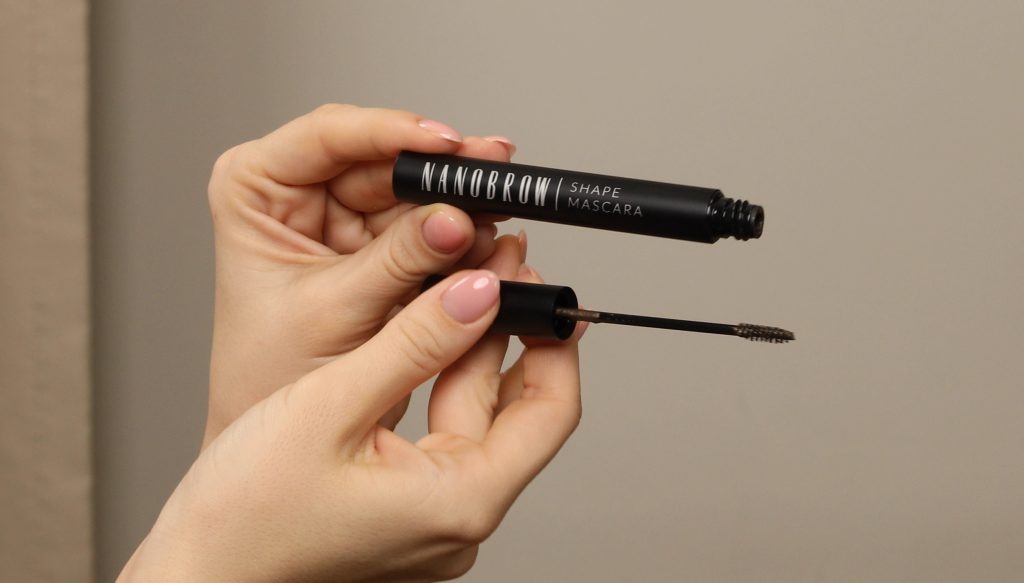 Nanobrow brow mascara – excellent reviews
Dear readers, do you also follow reliable reviews when buying your makeup products? In my opinion, this is the most reliable source of product information, as women describe the actual results and performance of the product. Therefore, before getting the Nanobrow brow mascara, I checked its reviews. It turns out that it is highly rated. Girls claim this mascara fills in the brows and styles very nicely, it features great quality and its formula is clump-free and doesn't run off from the eyebrows or stick the hairs together. I personally really love the refined shades, which provide a really nice and natural effect in brow makeup. This brow mascara defined my brows nicely and make them seem thicker and more voluminous. They look great all day long.
How do you use Nanobrow brow mascara?
You will probably be happy to know this product can be combined with other brow makeup products. It works great with all of them, sets the makeup, and adds three-dimensionality to the brows, making the eyebrows fuller. I use Nanobrow Shape Mascara on its own on clean and natural eyebrows, and also as a tinted "fixer" for my eyebrows, making my brow look more voluminous and defined. My sister, who has very thin eyebrows, combines it with a pomade – this produces a bold brow look and thicker eyebrows she has always dreamed of.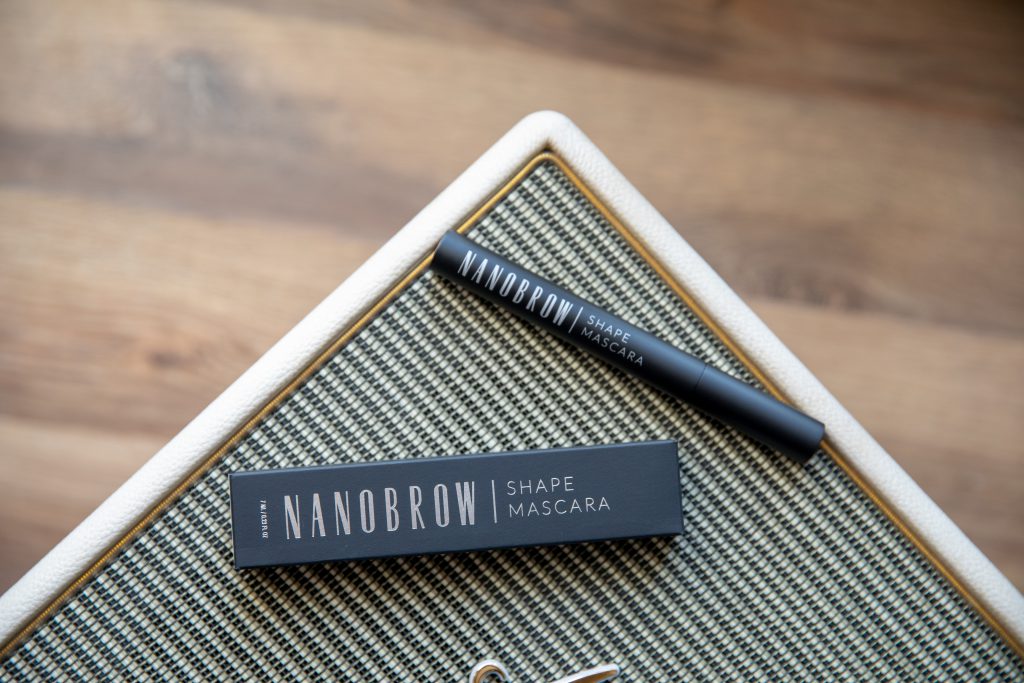 Enter the official website – www.nanobrow.us
How about you? How would you use Nanobrow Shape Mascara in your makeup routine? Do you have any ideas for your original and unique brow looks? Let me know in the comments!
Hugs, dear readers!